https://www.haytap.org/tr/donations

Donations to HAYTAP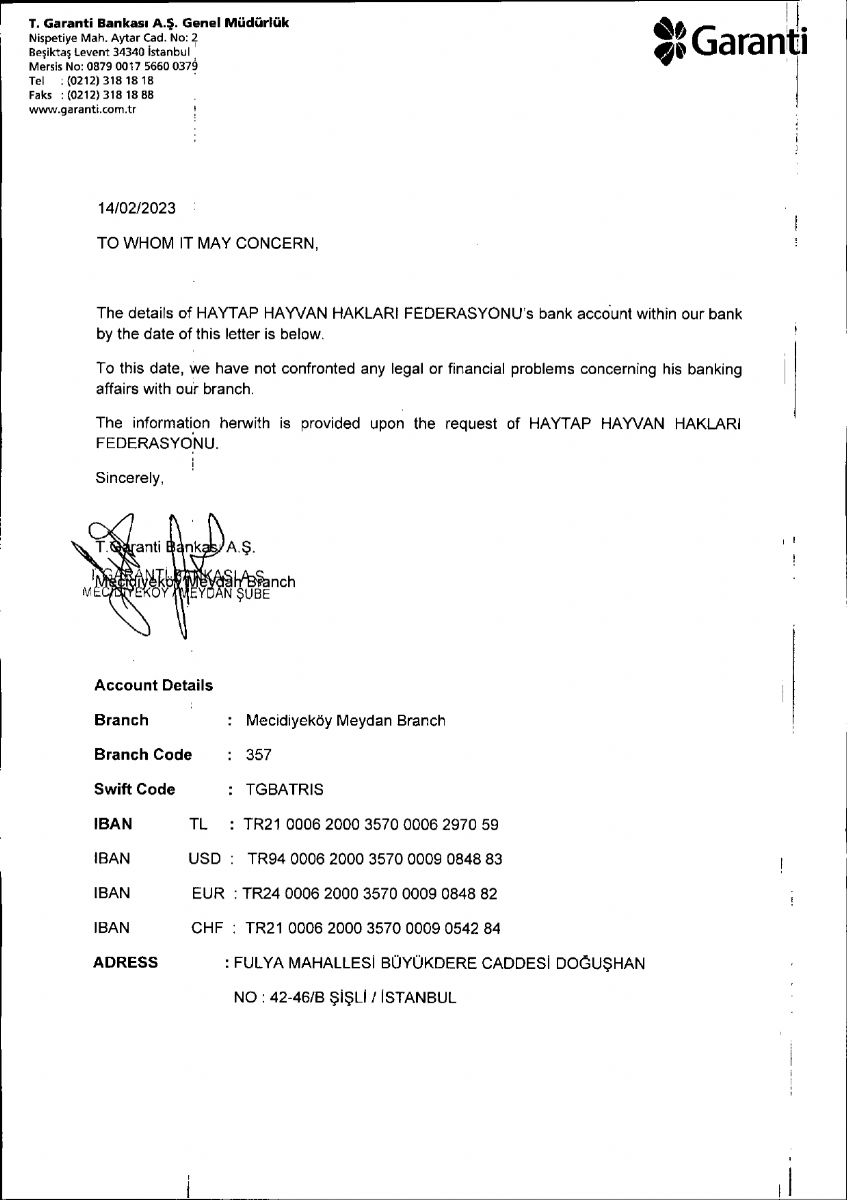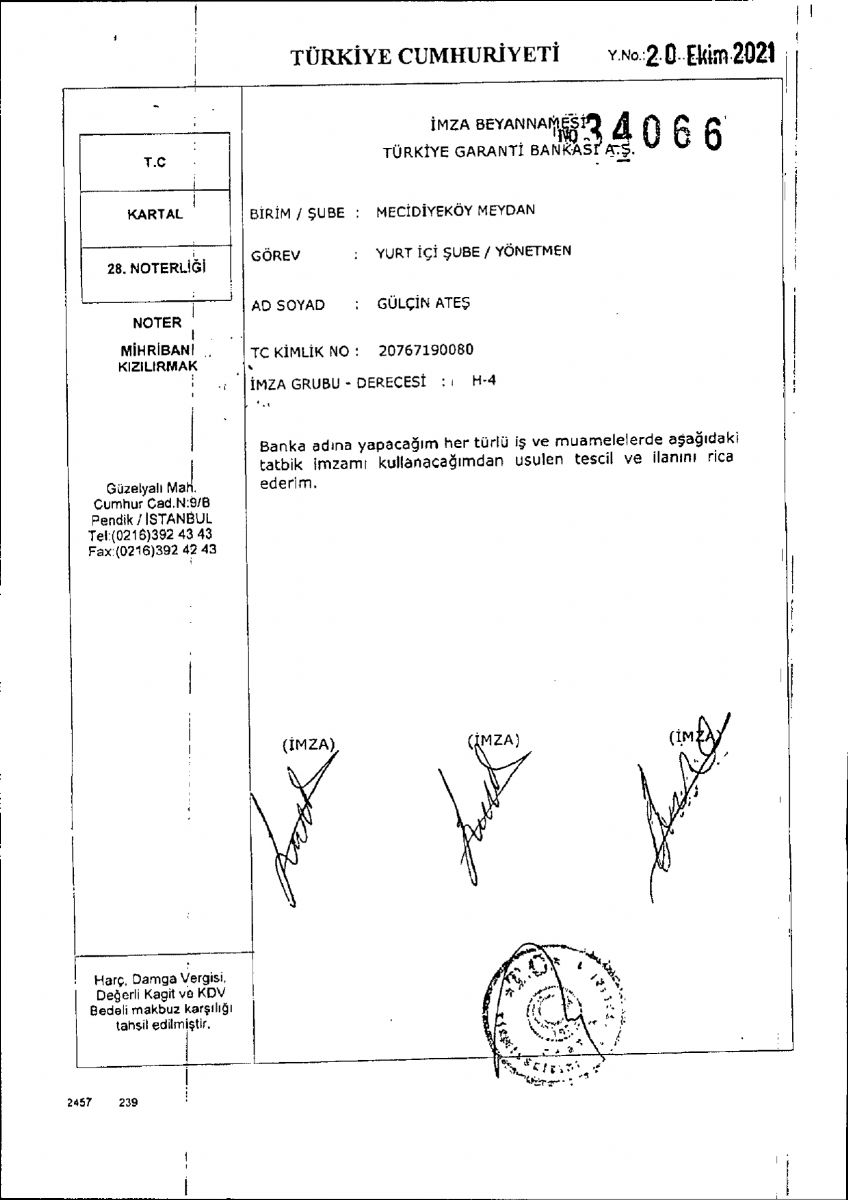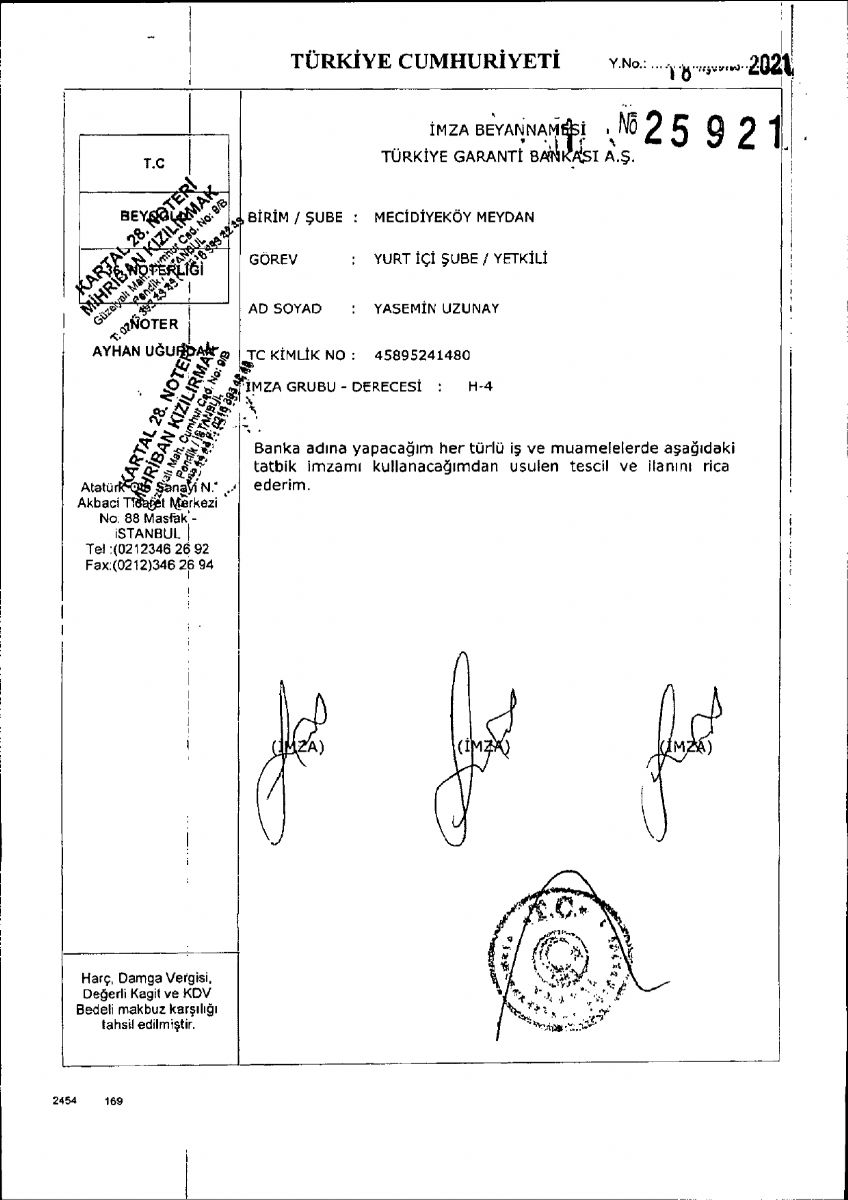 GARANTI BANK
Name of Account : HAYTAP HAYVAN HAKLARI FEDERASYONU
Mecidiyeköy Cadde Branch
Branch Code : 357
EURO ACCOUNT : TR24 0006 2000 3570 0009 0848 82
SWIFT CODE : TGBATRIS
US DOLAR ACCOUNT : TR94 0006 2000 3570 0009 0848 83
SWIFT CODE : TGBATRIS
CHF ACCOUNT : TR21 0006 2000 3570 0009 0542 84
SWIFT CODE : TGBATRIS
* TL ACCOUNT : TR21 0006 2000 3570 0006 2970 59TL
TURKIYE IS BANKASI
NAME OF ACCOUNT : HAYTAP HAYVAN HAKLARI FEDERASYONU
*TL ACCOUNT : TR89 0006 4000 0011 0920 3358 62
BEBEK BRANCH
FINANSBANK
BEYOĞLU BRANCH
Branch Code 01003
NAME OF ACCOUNT : HAYTAP HAYVAN HAKLARI FEDERASYONU
TL : TR85 0011 1000 0000 0029 5756 36
YAPI KREDİ BANK
MERKEZ ( CENTRAL ) BRANCH
ACCOUNT NAME : HAYTAP HAYVAN HAKLARI FEDERASYONU
Branch Code 357
TL ACCOUNT : TR24 0006 7010 0000 0088 6926 83
Credit card donations :
Wire transfer , Credit Card Donations- Information and details
Click on your bank of preference to see detailed information :
Donate through our pay pal system called Fonzip
To Donate:
1. Click on the link
2. Scroll to the bottom of the page
3. Click on the Choose Language icon
4. Select your language
5. Click the Donate button
6. Enter donation information
7. Click Payment
8. Enter credit card information
9. Optional: Check box to receive updates by email
10. Click Donate button *
11. You will receive a confirmation email from info@hepad.org. The subject will say "Bağışınız için teşekkür ederiz", which means "Thank you for your donation".
* If you do not live in Turkey, your credit card company may originally decline the transaction. You may receive a text or other alert asking for your authorization. Depending on your credit card company, you may need to resubmit the form after authorizing the transaction.