https://www.haytap.org/tr/why-isnt-the-animal-rights-law-enacted

Why isn't the Animal Rights Law enacted?-2020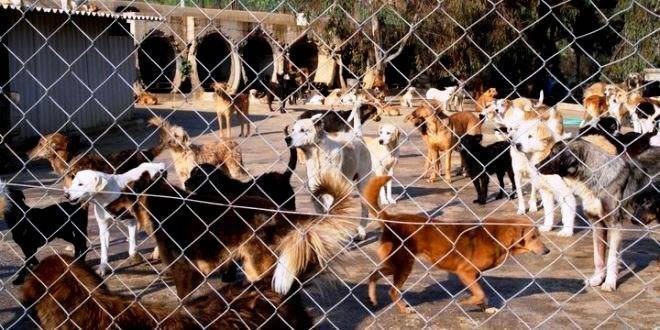 Even though not reached the parliament, the President of Turkey Recep Tayyip Erdoğan and AK party ministers and deputies explained that the new law draft to be enacted. As that AK Party Group deputy chairman Özlem Zengin explained on 3th of February, the draft law to be enacted within 2 weeks. Accordingly, the "owned-unowned" distinction among animal rights advocates criticized mostly - will end. Besides, violence against animals to be enacted as a prison sentence.
"There is a prison sentence of 6 months to 4 years for murdering animals"
According to the current law which was enacted in 2004, an administrative fine is implemented within the scope of the "Misdemeanor Law" for violence against stray animals. However, in the case of the possessed harmed animal, violence against animals is concerned as a ''crime'' only for possessed animals. Article 151 of the Criminal Code, which covers the crime of damaging property, also sees the owned animal as "property".
Besides, Özlem Zengin, who stated that imprisonment from four months to three years or a judicial fine will bring a prison sentence for the violence perpetrated against all animals, said '' There are some administrative fines in cases such as maltreatment. In cases such as torturing and killing them, prison sentences come. We foresee a prison sentence of 6 months to 4 years if s/he kills the living creature and 6 months to 3 years in case of torture. And if a penalty of more than 2 years is given, the postponement will not be the case ".
"The penalty period in the draft does not turn into a de facto detention"
However, the President of the Animal Rights Federation (HAYTAP), Lawyer Ahmet Kemal Şenpolat, thinks that the prison sentence foreseen in the bill will not turn into detention. Reminding that the penalties are generally given, in the lower limit in criminal proceedings, Şenpolat said, "This means that although the word imprisonment is mentioned in it, we do not want an arrest. 6 months imprisonment means that it will be converted into a judicial fine because it is a prison sentence of fewer than 2 years and 1 month as per our Criminal Procedure Law. This person will continue to wander among us. We did not foresee this. In other words, we have never foreseen a 6-month prison sentence among all these years of labor. We wanted a punishment that would turn into arrest from the very beginning. "We wanted it to be the lower limit of 2 years and 1 month.''
Stating that the crime was not concerned in the criminal record by giving a judicial fine, Şenpolat said: "When you bring a 6-month prison sentence, you say this:'I forgive you this time, think again, if you do not commit any crime related to animals in the next five years, I can delete this 6-month prison sentence, I will ignore it. ''
"It is thought that the burden of courthouses and prisons will increase"
Despite his statement that the distinction of ''pet animal'' and ''domestic animal'' will be included in the law instead of the owner-unattended animal distinction, '' Maybe our only weapon is the 6th item. In other words, the animals living on the streets should be taken, vaccinated and sterilized, by local governments under appropriate and humane conditions, and left back to their living environment. Consider that an animal protection law does not protect birds that hunt in wildlife, does not protect foxes, wolves, or bears that hunt for pleasure in nature. It does not protect rabbits, mice, and monkeys who were killed from the torture on the experimental table. It does not protect sheep and lambs in slaughterhouses. When we look at it in this sense, we make sense that our law for animal protection like drops in the ocean. But our focus is on cats and dogs struggling for life on the street.''
source :
Voice of America
https://www.amerikaninsesi.com/a/hayvan-haklari-yasasi-neden-cikmiyor/5795192.html