https://www.haytap.org/tr/in-order-to-help-to-the-weak

IN ORDER TO HELP TO THE WEAK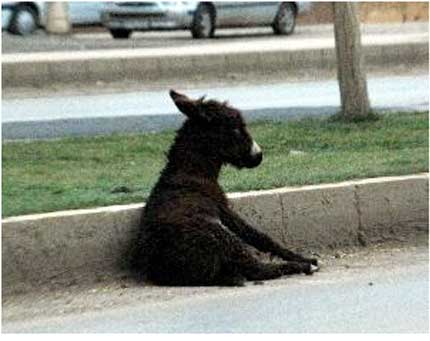 HABERTURK GAZETESİ
11 EYLÜL 2010
IN ORDER TO HELP TO THE WEAK
Fortunately, in recent years, many people have finally learned that the animal protection law is within the scope of misdemeanor law. We are quite proud to see those who as a result of our long efforts back up the significant detail we have been explaining since 2005 on why the law remains missing. Persistently focusing on the same issue and permanently remaining on the agenda by involving all layers of the society in the jobs that are none of our business must be our goals.
In the same way, we have to tell people that patting the heads of the dogs and the cats in front of our doors has no place in this fight. I know that this is not a much acceptable view, but it is certain that our fight for animal rights and environment cannot make progress with this narrow point of view. Non-governmental organization (NGO) synergy and spirit are absolutely required for a fight to be won on the table. Unless we can carry this fight from property level to rights level and turn it into an organized NGO, we'll run around in circles- just like a hamster running in a spinning circle, wasting his energy but going nowhere.
Of course we don't have any objection against animals that are looked after at doorsteps; however, what we expect from the people joining this fight is their seeing the wide picture and heading for macro activities – meaning that they must be aware of the basic rule that being strong is a prerequisite for helping the weak. Since we can't be strong alone, from now on, we have to broaden our missing and mistaken viewpoint that we used to hold up to now. And, pursuing this fight with team work and spirit within strong NGOs is the only way through.
We should understand that this actually is a team game. The ones who are not involved in this game may want to hurt our feelings or misguide us. However, it is clear that there is no need to reinvent the wheel. We can't go one step further without strong NGOs.
It's impossible for us to bring the animal rights issue to the table in the way it deserves by simply looking after the cats and the dogs in the street, taking our pets to the hairdresser's, establishing brand pet clubs or loving only our own pets.
Let's face it.
Collaboration of people who work together and believe in the same ideal is needed. History also shows that individual works that don't have a NGO behind cannot go beyond a passing fancy like a flash in the pan.
Unless we are strong, the attitude of state institutions – particularly the municipalities – will be sweeping over our abandoned friends like a panzer with their disproportionate forces. They don't think twice for using this power whenever they can.
So far, this is the main reason for our inability to prevent the poisonings, killings and dumping in the forests. The guilt is not only theirs but also our own structure's that could not be organized and institutionalized up to now.11/9/2010
Attorney At Law
President of HAYTAP